{MENU}
Heighington
"This is an outstanding school where pupils excel in all they do."
This is the wonderful opening line to our last inspection report. We do our utmost to continue to maintain that standard.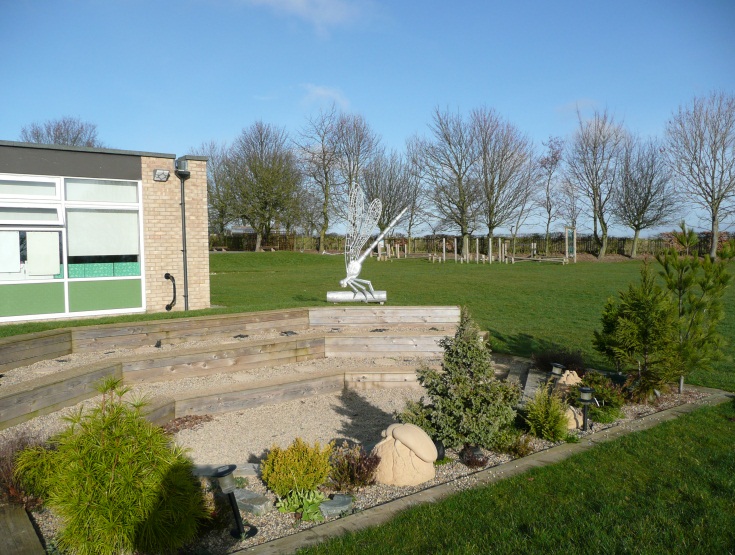 Heighington's building was opened in September 1965, extended in 1968 and further classrooms added in 2000, 2002, 2008, 2011, 2012 and 2013. The hall was extended and a new administration area was built and opened in January 2003.
The school is set in its own spacious grounds with excellent facilities for outside activities. There is a hard playground area and a level field for different sports and games and both are utilised when possible throughout the school year. In addition, the Reception children have an area for outdoor learning just outside the Reception classrooms which is extensively used.
There are 10 teaching rooms, a Hall, 2 small group rooms, library and a shared activity space.
The school site is very safe, clean and bright.
We want your children to be happy, safe and secure. Like you, we want the very best for your children and to do that we will provide them with the best possible facilities, learning environment and teaching. If you think we can do something better or provide something different please tell us.
Brief information for parents:
Admissions
Children who are 4 by 31 August will start school thin September of that year.
In year admissions are possible throughout the school depending upon year group size.
Although BrandH Academy is an admissions authority this is managed on our behalf by Darlington Borough Council (01325380651)
Driving and parking near the school
We operate a voluntary one way system on Hopelands near to Heighington school as the roads they can become very congested.
When parking, please respect our neighbours and do not obstruct their drives, park on corners or on the zig-zag lines by the school entrances.
Free school meals
With the introduction of free school meals for all children in Reception and Key Stage 1, it is really important that everyone who is eligible applies for free school meals as this will bring additional money into school through the Pupil Premium grant.
Applying for free school meals does not mean your child has to have them.
What it does mean is:
The school receives extra money (£1,300 for 2014-15) each year
Your child is entitled to a subsidy for residential visits
Your child will have free access to visits and swimming
The additional money allows us to provide a range of interventions that may benefit your child
It also expands the opportunities in school such as learning a musical instrument for a year.
You may qualify for free school meals if you are in receipt of the following benefits:
Income support
Income-based Jobseekers Allowance
Income-related Employment and Support Allowance
Support under Part VI of the Immigration and Asylum Act 1999
The guaranteed element of State Pension Credit
Child Tax Credit (provided you are not also entitled to Working Tax Credit and have an annual gross income of no more than £16,190 as assessed by Her Majesty's Revenue and Customs)
Working Tax Credit run-on paid for 4 weeks after you stop qualifying for Working Tax Credit
During the initial roll out of the benefit, Universal Credit.
Medicines and First Aid
We will do everything possible to ensure the medical needs of children are met. This includes the administration of prescription medicines. However, this will only be done with full compliance with our procedures. (Please Policy section for the full document)
1) The medicine must be prescribed by a doctor;
2) The medicine has the pharmacists label identifying the drug, the frequency of administration and the amount;
3) The drug is prescribed for four or more doses a day;
4) With the exception of inhalers, and epipens, all drugs must be reclaimed and signed for by a responsible adult at the end of each day.
Preparatory drugs, for example Calpol, unless prescribed, cannot be given by staff. Parents will have to arrange for additional doses to be given.
The Head of School reserves the right to refuse to accept medicines and this right will be exercised to ensure the school complies with the Misuse of Drugs Act.
Some of our First Aiders can supervise children taking their own medicine eg inhalers, providing the procedures have been followed. We take particular care to liaise with parents in respect of asthma. When children take medicines the named First Aiders will supervise them at the school.
First Aid
Every Teaching Assistant has received first aid training. Minor bumps and scrapes will be dealt with on site. More serious bumps, bleeding injuries, joint injuries, including head injuries will often be followed up with phone call to an adult. You may be asked to ocllect your child and advised to seek a medical opinion. Your cooperation is appreciated.