Class 5W
Thursday 20th September 2018
Today we worked with Class 6B in Maths. They shared their learning on Roman Numerals. We had lots of fun learning about Roman Numerals with our partner, solving their problems and making the numbers using lollipop sticks!
There was lots of fantastic 'maths talk' going on in our pairs. We can't wait for them to visit our class again later in the year!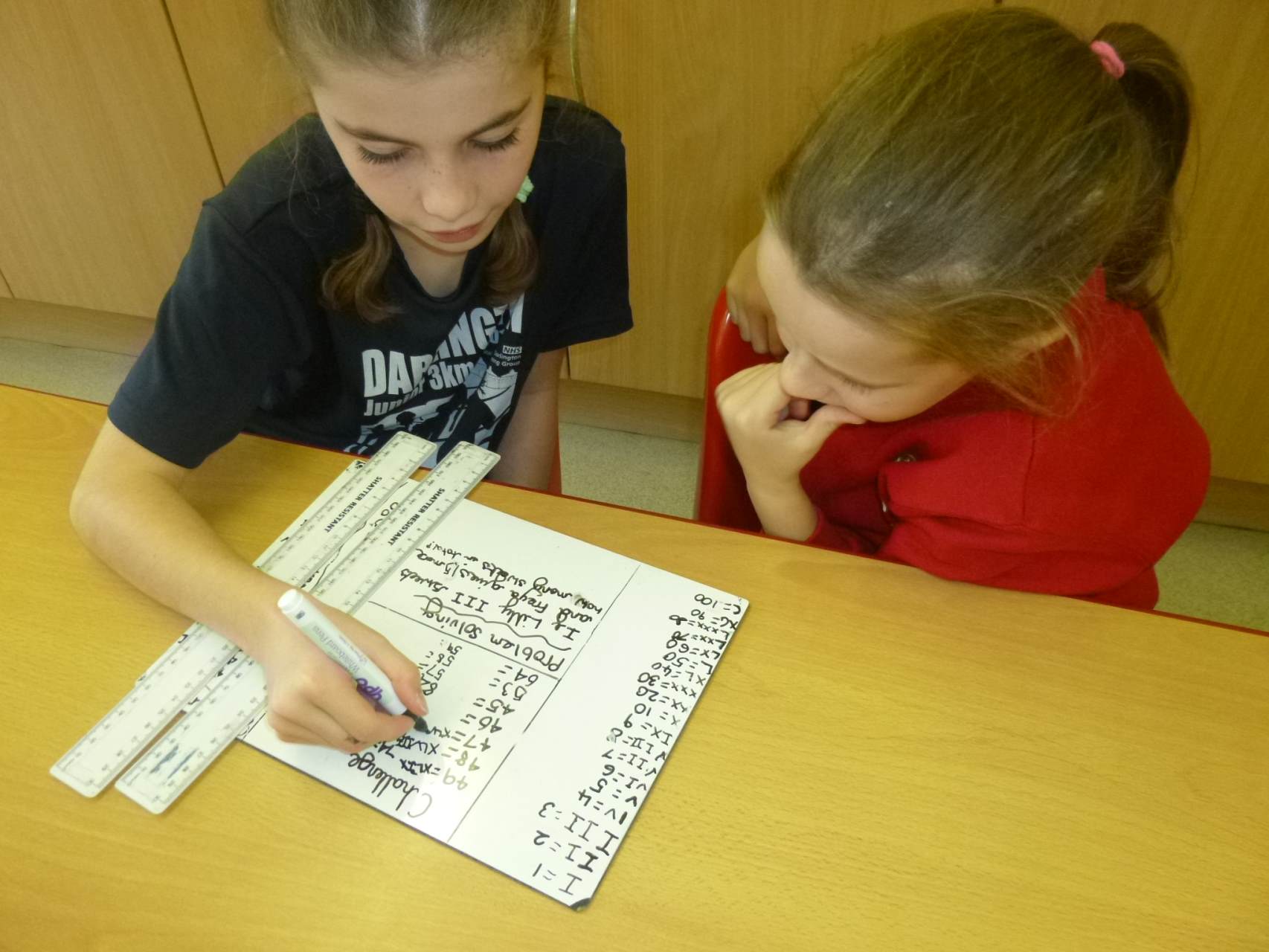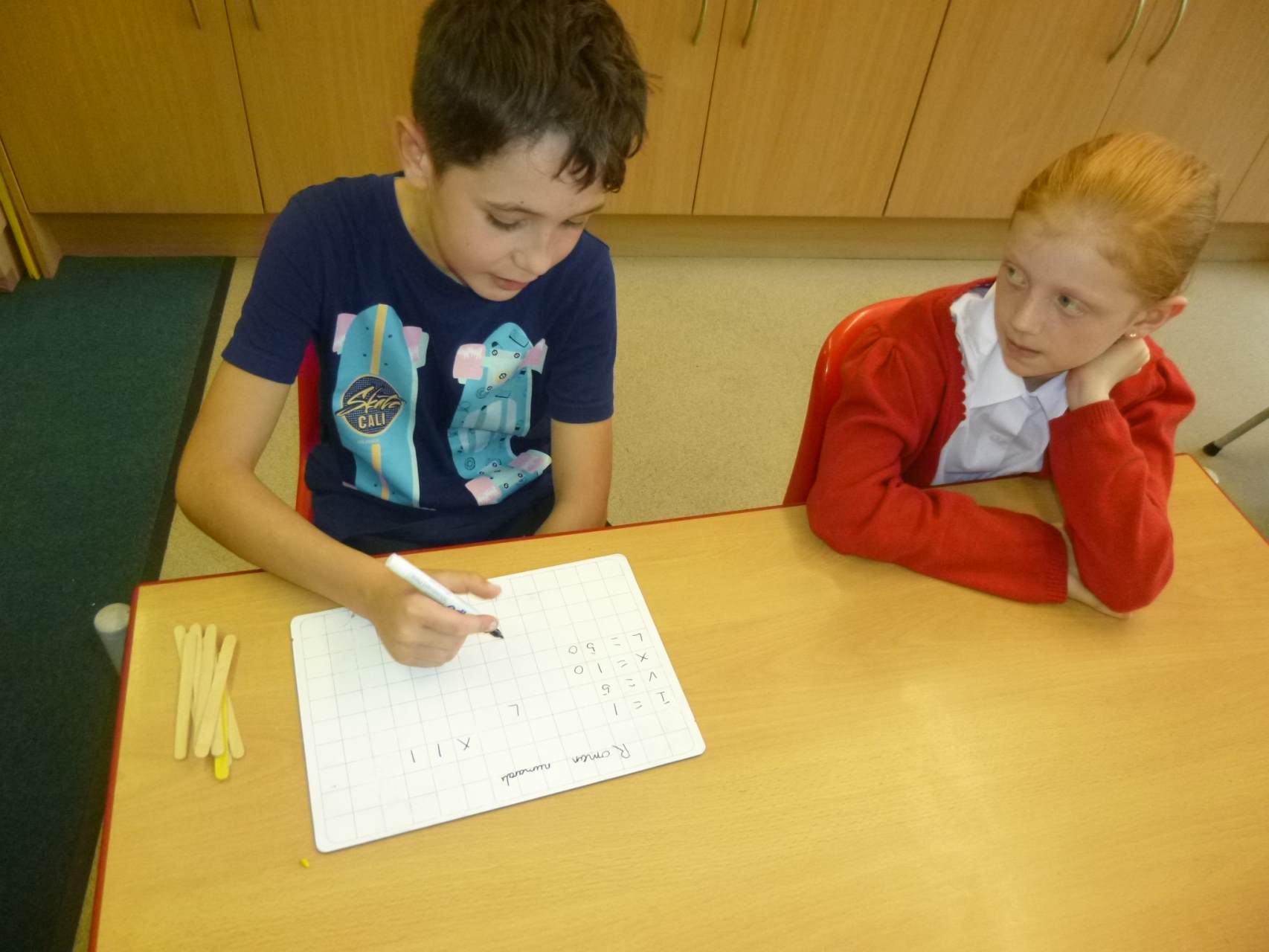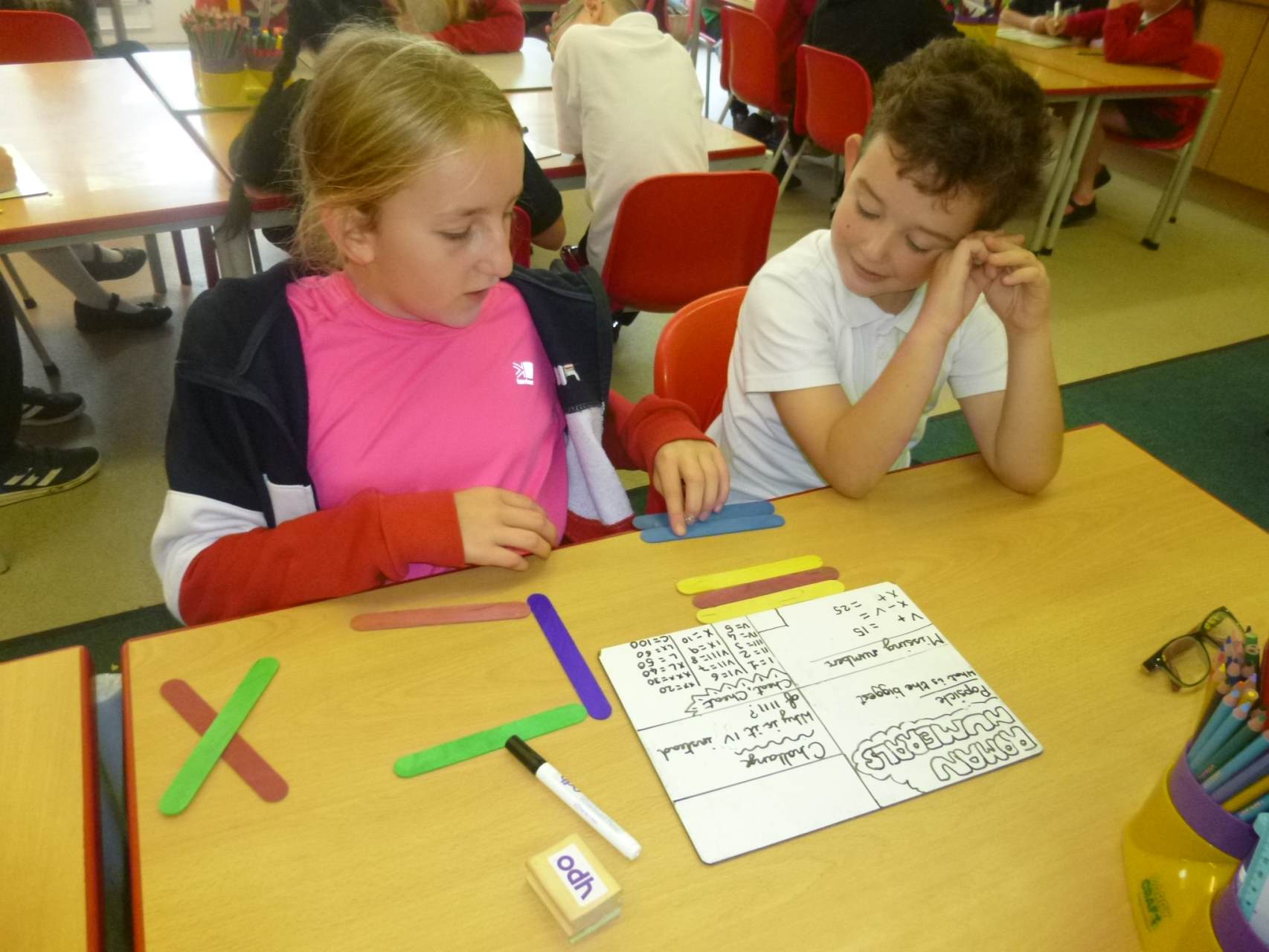 Click here for a link to a Youtube video about Roman Numerals
Challenge- Can you learn the actions?
Monday 17th September 2018
In English we are going to be continuing our poetry work on 'We plough the fields and scatter'. We are currently learning about different word classes (nouns, adjectives, verbs and adverbs) in the build up to writing our own poem. We will be planning and writing our own poem soon!
In Maths, we are continuing our work on Number and Place Value.
In Science, we will be looking at what makes a balanced diet and looking at healthy meals.
In RE we will be continuing our work looking at what Christians learn from the Creation story and looking at the Christian value of 'Compassion'.
Homework this week will be Maths, looking at the value of the underlined digit in each number, due for Thursday as normal.
Spelling test will also be on Thursday as normal.